Category Archives:
~ Misc
UPCOMING EVENTS – CLICK HERE
Lectures, Workshops, etc.
ONGOING ONLINE COURSES – CLICK HERE
Blog posts follow, beginning with most recent
Erica's Blog
The above image is from The Red Book an illustrated manuscript created by Carl Jung
Dreams are teaching stories that guide us to the inner world. They come from the unconscious and inform us what we need to become conscious of and integrate into our lives. In this way we become more fully alive and real. They are perfect and only need our ability to listen and understand their language. Just interpreting them on an intellectual level will not bring change. The symbolic language of the dream is very specific in its information and guidance for each of us. If we didn't need to change, we wouldn't need to have the dream.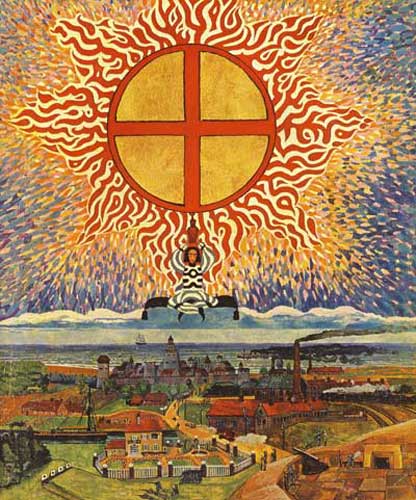 This Home page is where I will be regularly posting many thoughts and observations related to my practice as a Jungian Analyst. Please feel free to share any of these posts with friends and colleagues.